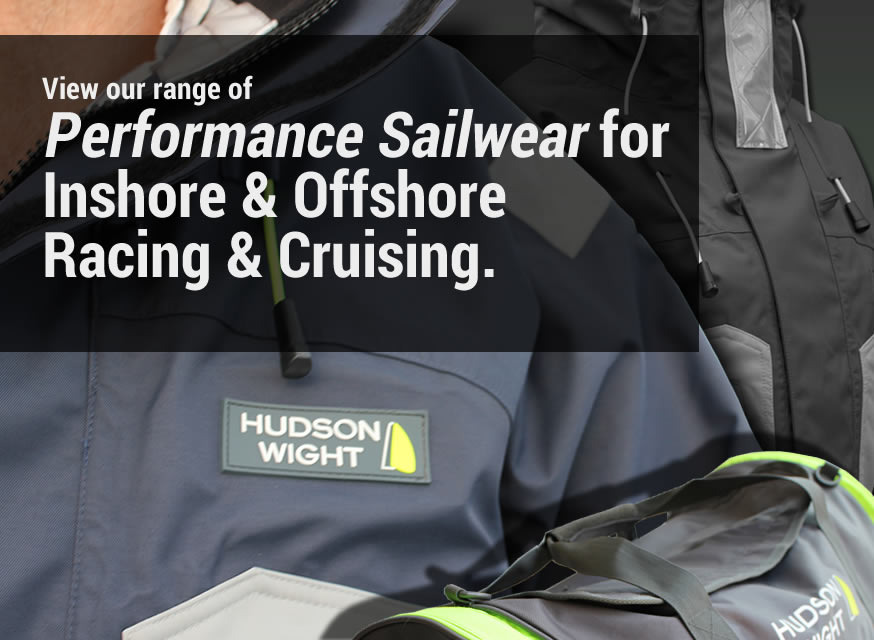 CHALLENGE YOUR EXPECTATIONS !
Whatever you call foul weather sailing clothing...... oilskins, oilies or foulies, if you need a new set and can stretch the budget, you will quickly appreciate the lighter weight and superior performance of 3 Layer fabric technology. Whether offshore racing or coastal cruising, sailing jackets and sailing trousers made with 3-layer fabric technology perform better and keep you more comfortable in all conditions which is why they are the first choice for all leading sailors around the world. Hudson Wight Performance Sailwear and OceanVent Technical Fabrics make sailing clothing made with 3-layer fabrics more affordable by offering products direct to you with no distribution costs and no retail mark up.
Our mission is to offer the very best, offshore specification, foul weather gear, using the most waterproof, durable and breathable fabric technology available, at prices normally only seen on mesh lined 2 Layer "coastal" products. Our many happy customers include seasoned offshore sailors, competitive day racers and comfortable cruisers and their unanimous feedback says Hudson Wight sailing gear performs better than any other kit they have used previously….. and they love our prices.
Read more about OceanVent Fabrics here, see what others are saying here and if that doesn't convince you please don't hesitate to contact us for more information.

Contact
International One Design – Bermuda International Invitational Race Week 2014
Took my new Hudson Wight's to Bermuda for race week, some may say a bit over the top, but as expected we had a couple of windy and wet days where I was glad to be well protected. They are light, well cut, with lots of extra pockets, and the hood is great, not big and baggy as is the case with other manufacturers. By far the best foul weather gear I have ever purchased.
Mark McNeill, Cowes
See what others are saying